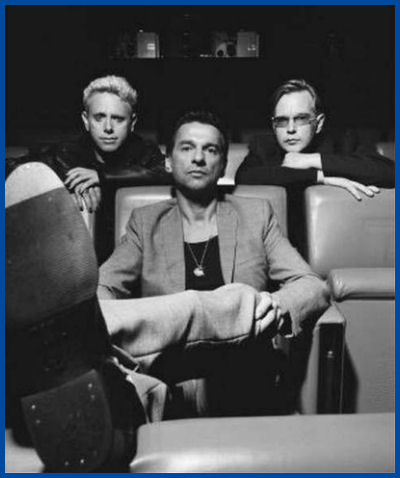 Imagine me curled up in my bed with my laptop surfing the web trying to find any information on the new Depeche Mode album.
If you can imagine this than this is what I have done every night for the past month or two but still NO WORD, for the most part
details of their new album coming in the Spring has been shrouded in secrecy, especially their forth coming single which will hit radios in February.

Tonight for the first time I heard bits and pieces of song songs that will be featured on the new album. The first 'Wrong' is the best I've heard Depeche Mode in a long while - the song sounds contemporary, electronic and... well, Mode-esque! Another song they have played for crowds, 'Peace' is not as strong as 'Wrong,' but then again I've only heard 40 seconds of each, if that!

Being totally candid 'Wrong' made me swell up with tears and cry... it's amazing to say the least and I am usually harsh on their music and if it's up to par - WRONG is. Take a listen below and let me know what you think...