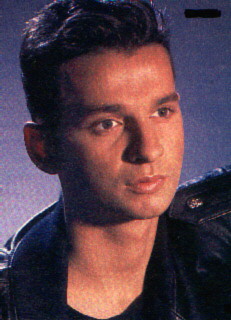 JUST BECAUSE I LOVE DEPECHE MODE DOESN'T MEAN I AM GOING TO GIVE ONE OF THEIR ALBUMS A RAVING REVIEWS! LEAD SINGER DAVE GAHAN IS COMING OUT WITH HIS NEW SOLO ALBUM NEXT WEEK BUT YOU CAN LISTEN TO IT NOW ON HIS MYSPACE PAGE!

AFTER HIS LAST ALBUM DIDN'T LIVE UP TO THE HYPE AND EXPECTATIONS I WASN'T NECESSARILY LOOKING FORWARD TO THIS ALBUM... BUT TO MY SURPRISE THIS ALBUM IS AMAZING

WWW.MYSPACE.COM/DAVEGAHANOFFICIAL

LISTEN TO IT NOW... GOOD JOB DAVE!!!